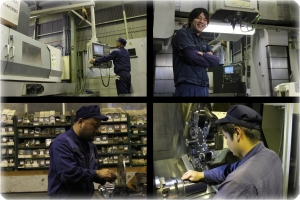 Since established in 1946, NWK is a leading mold manufacturer in Japan. As a result of our long-time effort to train engineers and repeated upgrade of machinery, we can produce all types of highly accurate injection, extrusion, and blowing molds operable in good condition for about 20 years. We are very confident in our products and technology, but not satisfied yet. That is why we keep focusing on research, development, and innovation.
  Due to rapid rise in the value of Japanese Yen  in late 1990's, we made a decision to tie up with manufacturing plants abroad. It was possible with our decades of experience and technology. Now, our head office and 1st factory are located in Osaka, Japan; other manufacturing facilities are in China, Korea, and Thailand. Since we technically manage all of the process from engineering to quality check in the factories, satisfying molds can be made at low cost.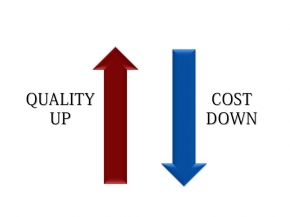 Our aim is to deliver the best satisfying products to our clients. As a result of an effort to make it true, we have been supplying our products to the three biggest pipe and plastic product manufacturers in Japan, Sekisui Chemical, Mitsubishi Plastics, and Kubota-CI for 60 years. Moreover, 90% of customers have been purchasing our molds repeatedly. We assure that you will be surely satisfied once you contact us for inquiry and quotation.