Product & Mold Design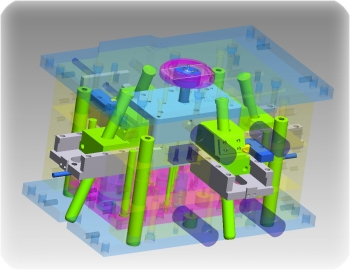 We have made thousands of molds for 60 years, and we have kept studying mold material to prevent corrosion of cavities, and we have challenged for complex structure (called undercut structure) of pulling cores for the time. With the effort, we have got plenty of know-how and technology for mold making. There is no mold we cannot make with our technology. Whatever you want to make, we can offer you the best design of molds.
  And even though you don`t have the product drawing, you don`t need to worry about it. We can draw the product with the sample. And based on the drawing, we design a mold for you.

Injection Mold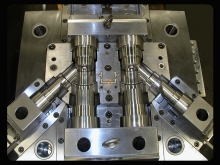 From simple molds to complex molds, we are very proud of making injection molds. We have designed & manufactured thousand of molds for pipe & fittings. Of course, we have veriety of know-how of molds with all structures such as slide cores collapsible core, ratation core, multy cavity, etc. Mold making capacity is 50T~1600T based on clamping force of the molding machine.
Extrusion Mold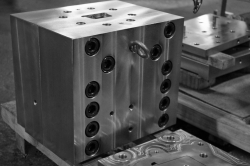 We are skillful not only for usual extrusion molds, but also the molds for multi-layer plastic pipe such as uPVC+acrylic resin. Extrusion molds with complex profile can be accrately manufactured as well with our original designs. Especially our extrusion for rain gutter is well known in Japan. The capacity for extrusion is 850mm in diameter. 
Belling Mold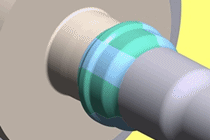 Belling mold with collapsible cores

  Since we firstly made the belling mold in early 80`, we have delivered accurable and durable molds to our customers. As well as we have made hundreds of belling molds, we assure you that you can use them for a long time.
Quality Check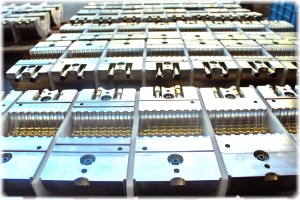 NWK has a strict standard for every process from designing to final check and packing, and the process is monitored and checked by senior engineers of each team, who has been working for at least 20 years in NWK. To meet customer`s expectation, we do our best from the start to the end.